Tiger Queen by Annie Sullivan
Released: September 10, 2019
A kingdom in the desert, in the middle of a horrible draught. A princess who must fight in an arena each month to prove her strength and capability of being the queen. A rogue group called the Desert Boys who steal the depleting water rations right from under the kings nose. Nothing is as it seems in this sandy tale, Tiger Queen. I was very excited to get an e-ARC of this book from NetGalley, and I'm very happy I read it! A retelling of the short story "The Lady, or the Tiger?", I really enjoyed the world that the author built around this tale and now feel like I definitely need to read this short story.
Before I dive in, here's a short synopsis of Annie Sullivan's Tiger Queen:
Kateri is the princess of a desert kingdom in the middle of a long draught, leaving her citizens with not enough water to go around. Rationing the water is their only choice, and one that does not sit well with the townsfolk. Princess Kateri fights in the arena once a month until her birthday, proving she's strong enough to lead her desert kingdom. But, as secrets unravel, Kateri is forced to flee what she once knew to find the truth and defeat the man after her kingdom. She must band with the Desert Boys, street rats who steal the water from her people, if she stands any chance of defeating her final foe in the arena and saving her kingdom.
While slightly predictable, I still devoured this story. I love a good enemies to lovers trope, but it was still pretty predictable.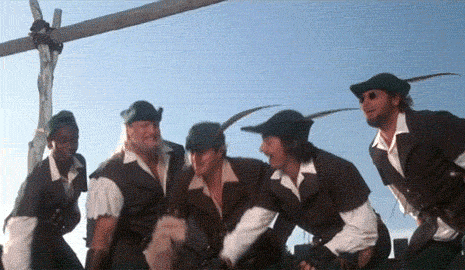 That doesn't mean I don't love Cion, because I do. But, he reminded me a lot of pretty much every other male hero figure. The Desert Boys reminded me of The Lost Boys from Peter Pan, but also Robin Hood's band of thieves that give what they steal to the poor--except set in the desert, which I liked for a change.
I thought Kateri's character development was believable and made her a strong female character. I anticipated her bring stronger from the beginning, but with her running away and the emotions and feelings behind it she came across as like a damsel in distress. Luckily, I felt like that quickly went away. She definitely ended up not being your average princess, and brought up a lot of really important issues.
There are some interesting twists and deeper meanings throughout the book that gave the story just enough unpredictability to make it a fun read. I love a good villain, but I feel like the villains of this story were a bit cut and dry. I wish we had more insight behind Rodric and what made him become the "bad guy", which we get a little bit of, but perhaps that's just me being picky. Overall, I definitely think this book was worth the read!