House of Salt and Sorrows by Erin A. Craig
Releases: August 6, 2019
I can't contain my excitement over this book.
This is actual footage of me explaining the book to my husband: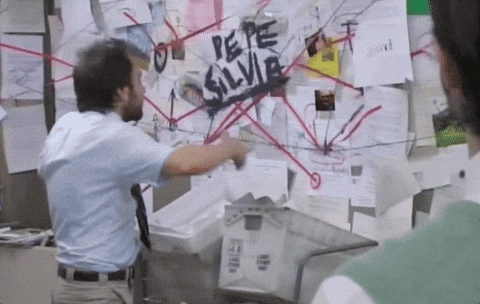 Here's a little synopsis of what HoSaS is about: The Thaumas sisters are cursed. Or at least that's what the villagers on their island home think. Once twelve, the sisters numbers have fallen to eight and the death of their other sisters hang heavy around them in their manor home. With each death worse than the last, Annaleigh begins to think things may not be what they seem. Perhaps that's because her sister's ghost keep making appearances in her home. When the remaining sisters begin attending ball after ball each night, thoughts of doubt run through her head, especially when a handsome stranger shows up with his own secrets.
This book gave me serious Crimson Peak vibes and I loved every second of it. For a story that begins with a funeral, I wasn't sure what to expect. I'm not much for things that are scary, but this had just enough creep factor to it that kept me interested but not hiding under the covers. Through every twist or gory turn, I found myself flipping page after page, ignoring everything my husband was saying because I had to know what happened next!
Okay, so maybe it took over my life slightly. I won't give anything away because honestly, you need to read this book, but I will say that it plays tricks with your mind and that's just some brilliant writing. If you're like me, you'll be second guessing yourself and the characters, well, pretty much the entirety of the novel. I think that's what made it so fun, and what made me devour it so quickly. House of Salt and Sorrows is also a take on the classic Twelve Dancing Princesses. I am a huge fan of fairytales and retellings and I was disappointed that I had never read The Twelve Dancing Princesses beforehand. Obviously, that is now very high on my to-do list. If you've read the original story, you'll have to let me know how you think it compares to this telling. I thoroughly enjoyed this read and I understand some reviews that say there was a lull that made them uninterested or put it down--but trust me, you want to get to the end! I think a lot of books have what I call "down-time" because if it was constant action, people would complain about too much going on and get tired of everything the author puts you through. But on the other hand, they complain if there's too much...not happening. I think this book does a great job at keeping the reader right where they need to be. There's enough action and downtime to keep the reader, well, reading. Every single thing the book does or says leads to the mind-boggling ending that you truly can't miss out on. This is me, waiting not-so-patiently for a book two so I can get more of my favorite characters.
*Shout out to Cassius*